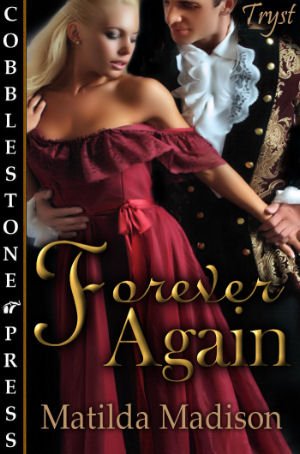 For five years Lady Josephine Montgomery, the Duchess of Blackwood, has waited for her husband Lucius Montgomery to leave his pride behind and come retrieve her.  Lucius's only effort of correspondence is one letter a year ordering her presence at the Sunderhill Estate where he resides, which Josephine counters with an offer he has never accepted.
Josephine is tired of being alone and has finally decided to take a lover, selecting her masquerade event as the moment to begin her affair. When Lucuis receives word that she indeed is planning an affair, he decides their separation has gone on far too long and sets off to thwart her attempts and instead show her what she has been missing.
Delightful short story with both Josephine and Lucius letting their pride get in the way from what they really want, each other.  This was a extraordinary read with you feeling for both of the lead characters and the mistakes they made during the early part of their marriage.